GK010E - One of the popular products of HIGHPER, this is a fast, fun, and maneuverable electric go-kart for 5-11 years old children. Because of the 48V12AH battery, it has a range of approximately 1 hour.
The advantages of this electric go-kart are:
The quiet 48V electric go-kart, no operating noise! Your child can ride without damaging their ears. Meanwhile, this is a children's kart with minimal maintenance-charge the battery after each use .......And that's all! The GK010E has 5 gears (D1/D2/D3/P/R), the left pedal is the brake and the right pedal is the throttle. Kids can switch gears at will and adjust the speed he/she prefers. Its steering is comfortable and easy to steer while driving, and children can easily navigate it. GK010 is small but powerful, the powerful 1200W motor combined with the 48V12Ah battery gives a comfortable range. One hour is enough time to fully enjoy the electric children's kart.
The design of this product has attracted many customers and after exporting several orders, we have combined professional advice and feedback from our customers, also in conjunction with our technical team, to make an upgrade to the GK010E.
1. Designed with a better fitting battery box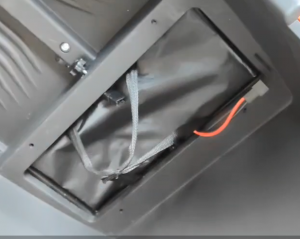 2.Designed with split shelves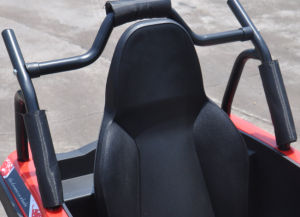 3.Upgraded brake system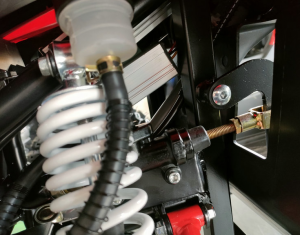 4.Neat connection cable. It looks very fresh and tidy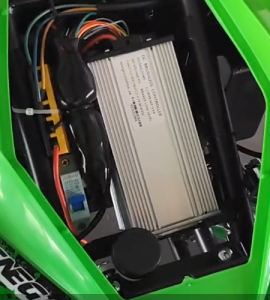 5.Newly designed seats have been replaced. Better fit of plastic parts
6.Better fit of plastic parts, no large gaps
7.Adjusted the rebound of the accelerator pedal
8.Adjusted steering rod and steering column for more comfortable driving
The GK010E is a novel and very popular product, it has a beautiful look and is well established with the constant updating of HIGHPER, it is really suitable for children, I am sure your child will love it.
After reading all this, are you still not impressed? Come and order from us. Give your child a gift that he/she will love.
---
Post time: Mar-09-2022