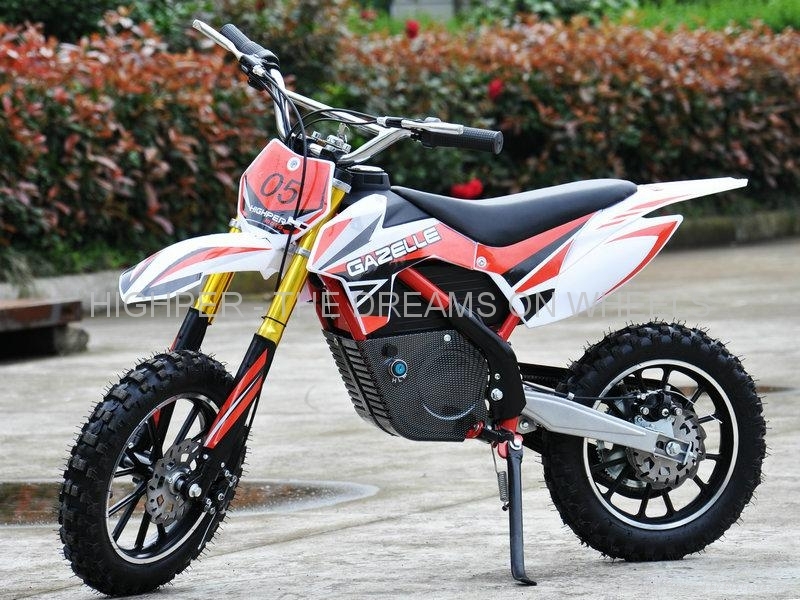 2013 new Mini Electric Dirt Bike
Model: HP110E-C

Motor: 500W24V,
Wheel: 2.5-10 front and rear,
3 different max speed limited by key: 25km/h,15km/h,7km/h,
Easy removable battery case.
2013 new 49cc Mini Dirt Bike
Model: DB710

Newest plastic body,
Strong frame structure,
Wheel: 2.50-10 nobby tires,
Highest quality mini dirt bike made in China.
2013 KTM 50 SX MINI
Model: DB502A

Engine: 49cc 2 stroke kick start,
Max power: 9.0hp/9000rpm
Seat height: 580mm
Wheel base: 915mm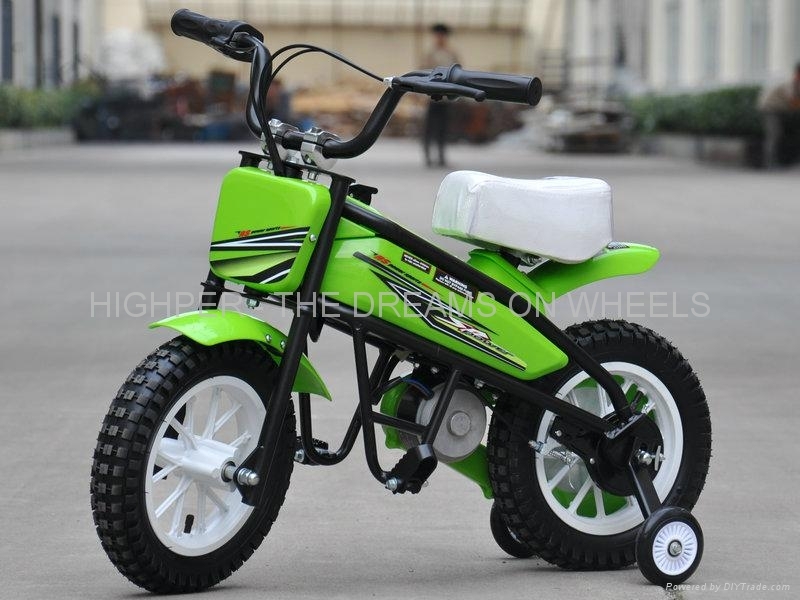 Electric Mini Bike HP108E
Frame Steel
Motor 200W
Battery 24V5Ah
Tires 12½×2.75
Max Speed Low speed:7km/h; high speed:15km/h
Range 8km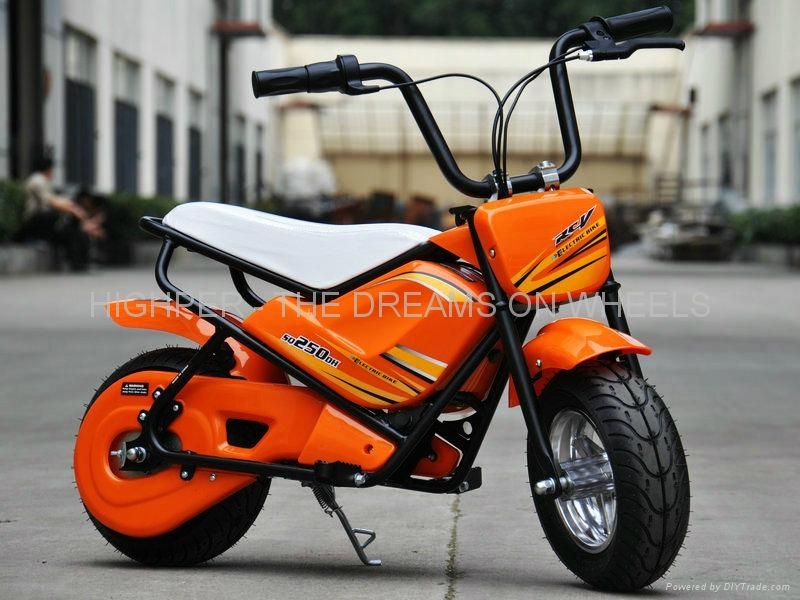 Electric Mini Bike HP108E-B
Frame Steel
Motor 250W
Battery 24V7Ah
Tires 110/50-6.5
Max Speed Low speed:11km/h; high speed:21km/h
Range 13km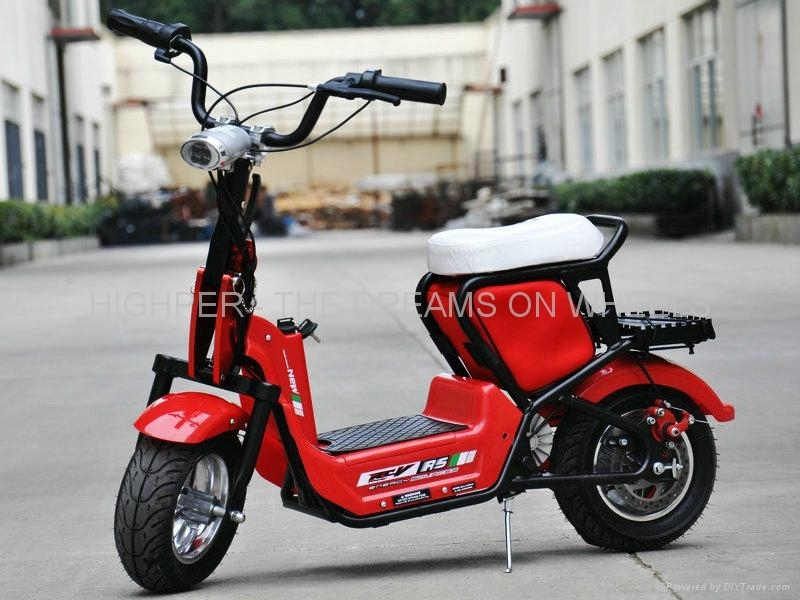 Electric Mini Bike HP108E-C
Frame Steel
Motor 350W
Battery 24V12Ah
Tires 110/50-6.5
Max Speed 25km/h
Range 20km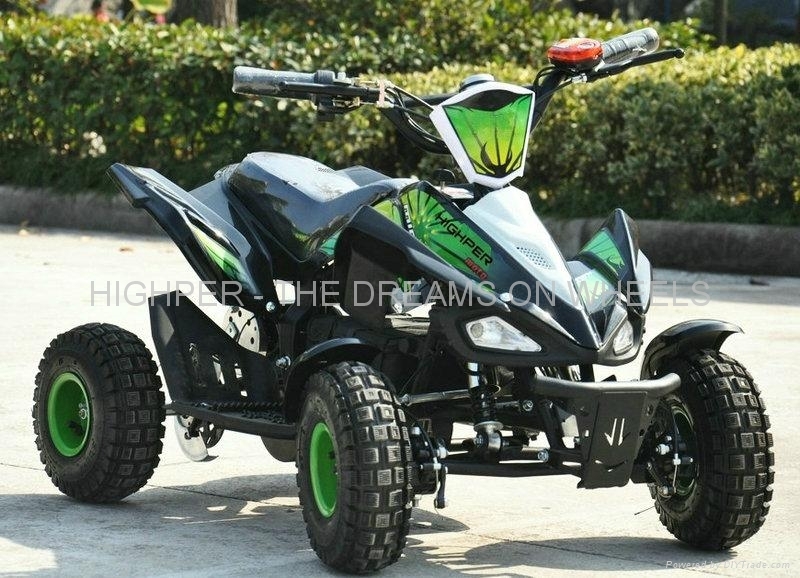 Hot Selling High Qaulity Electric Quad
Model: ATV-6E(b)

Motor: 350W, 500W or 800W
Battery: 36V12Ah or 36V14Ah,
Top Speed:
The standard top speed is 25km/h.
The top speed can be adjusted to 35km/h if required.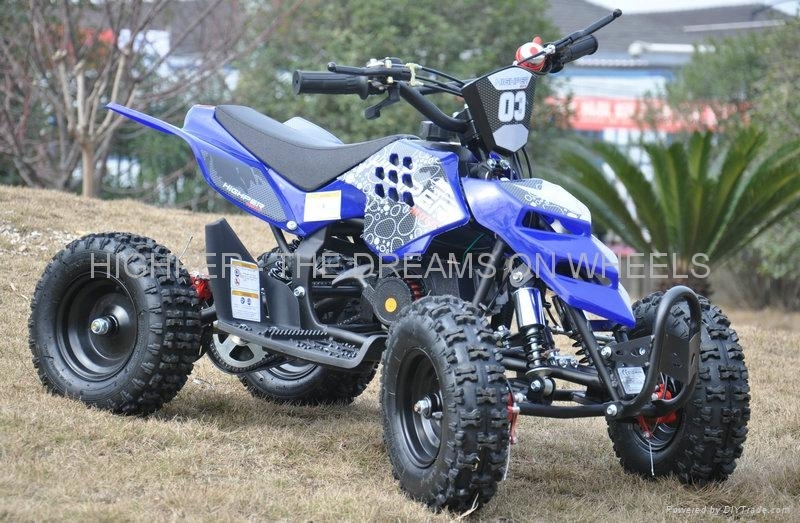 One of the Best Quality 49cc Mini ATV in China
Model: ATV-10B

Very nice design,
Very high quality,
4" or 6" wheel optional


Electric Buggy designed for Kids.
Power: 1000W48V Electric Motor Or 79.50cc 2 stroke Engine.
Seat distance adjustable.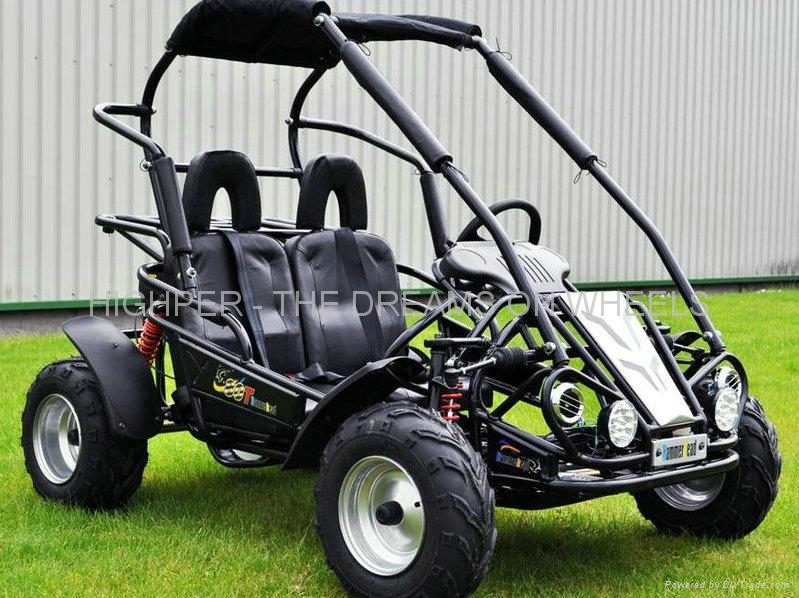 6.5HP two seats go kart Top Quality
Model: GK002A

Start: Electric Start with Pull Start Back up
Clutch: Automatic CVT
Front suspension: Dual A-arm
Rear suspension: Swing arm
Front brake: Hydra. disc brake
Rear brake: Hydra. disc brake
Front tire: 16 x 6 - 8
Rear tire: 16 x 7 - 8
Wheels: Alloy
Dimension L x W x H: 70" x 43" x 51"



150cc Go Kart, OEM for famous go kart brand Hammerhead & PGO
Model: GK003GT

It's one of the highest Quality 150cc go karts made in China.
Engine: 150cc 4 stroke air cooled (oil cooling optional)
Power: 7.5kw
Front Wheel: 20*7-8
Rear Wheel: 22*10-10



Hot Selling 150cc Utility Vehicle, Side by Side
Model: UTV200

Engine: 150cc forced air-cooled, 4 stroke; oil cooling available,
Output Power: 7.8kw/7500rpm,
Front Wheel: 20x7-8
Rear Wheel: 22x10-10